Recordings
These recordings are available in physical and electronic formats and can be purchased from iTunes, Amazon, CD Baby, and other fine retailers.
---
The Preludes Project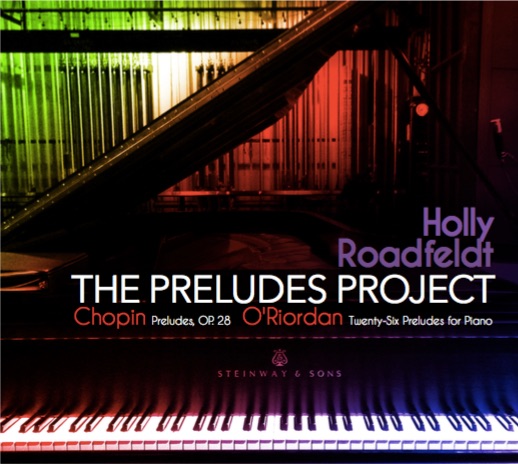 THE PRELUDES PROJECT is Holly Roadfeldt's debut album on RAVELLO records, and features a complete recording of Chopin's Op. 28 preludes for piano and a new set of twenty-six piano preludes written by American composer Kirk O'Riordan. In her performance of these works, Roadfeldt takes claim to one of the most iconic pieces in the solo piano repertoire, and also annoints O'Riordan's new work as an impressive achievement among Classical music's greatest sets of piano preludes.
French composer Frédéric Chopin finished composing his Twenty-Four Preludes, Op. 28, in 1839, envisioning the set as a response to the twenty-four preludes in J. S. Bach's monumental Well-Tempered Clavier. This connection is meaningful to any assessment of Chopin's work, as Bach's composition aimed to showcase the chromatic potential of a newly invented tuning system for keyboard instruments. By the same token, Chopin's Op. 28 preludes put on display the unprecedented expressive powers of the modern piano, which was a relatively new instrument in 1839, and would continue to be refined over the course of the nineteenth century. To this end, Roadfeldt's performance of the Chopin unquestionably captures the elegance, power, and intimacy that the composer explores in these pioneering preludes.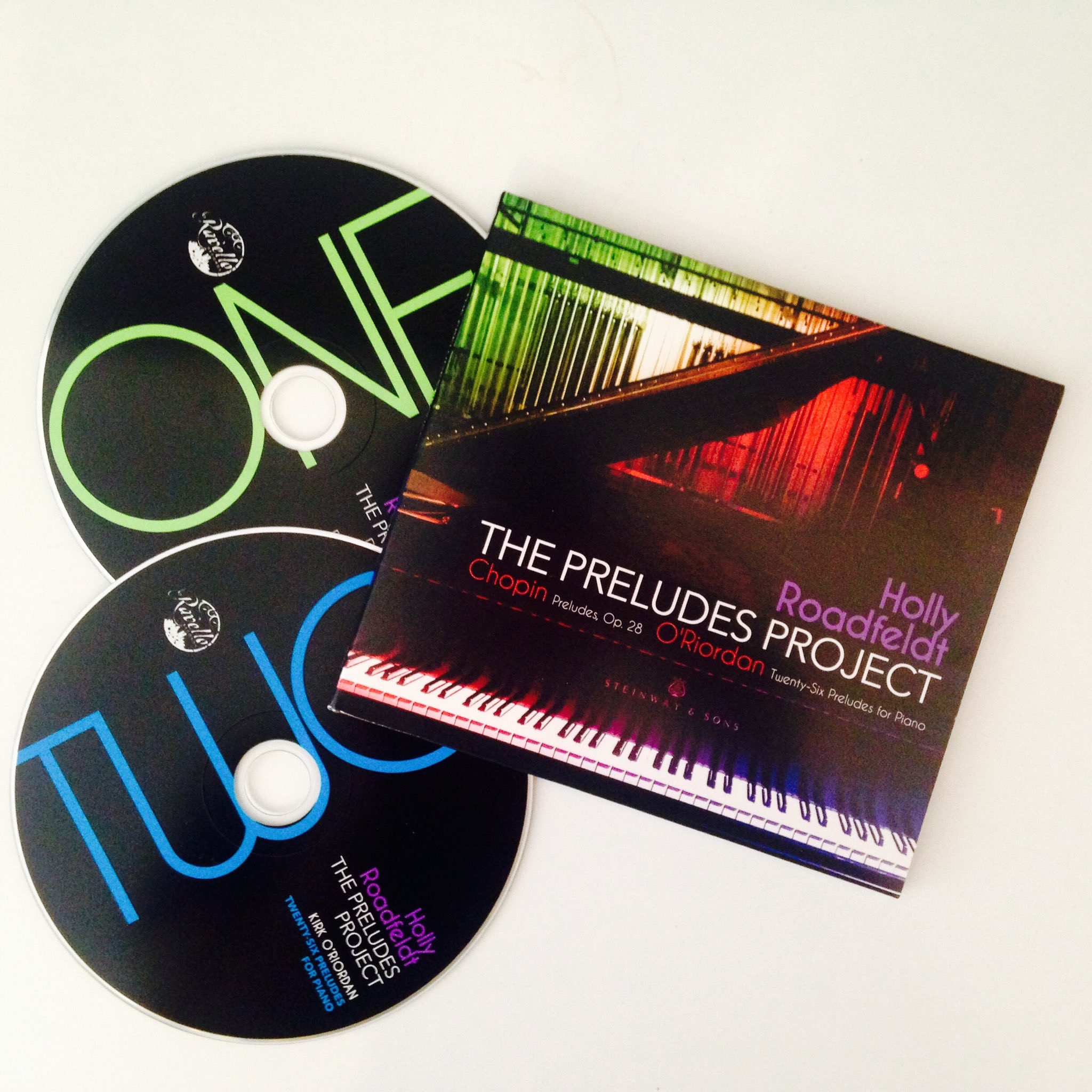 In THE PRELUDES PROJECT, Roadfeldt also makes the persuasive case that, as Chopin's preludes were to Bach's Well-Tempered Clavier, so might O'Riordan's preludes be to Chopin's. Certainly, O'Riordan matches Chopin's ability to create a vast collection of nuanced, indelible, and – most importantly – satisfactorily self-contained musical statements. As one expects, the Twenty-Six Preludes vary a great deal, but each achieves its beauty by crafting a unique space with the piano's voice. In this way, O'Riordan's preludes connect with the fundamental motivations underlying Bach and Chopin's famous preludes: exploring the sound of the instrument.
Of course, Holly Roadfeldt molds the piano's sound in THE PRELUDES PROJECT, and, in her masterful rendering of Chopin and O'Riordan's pieces, brings these two works side-by-side. As a result, one should consider Roadfeldt's performance on this album as significant a contribution to piano music as the compositions she performs.
More information from Ravello Records.
"Holly Roadfeldt is utterly convincing in both her Chopin and O'Riordan. This performance is likely to be remembered as one of her most celebrated and deservedly so; every note of her Chopin sounds fresh and alive, and her varied touch perfectly matches the mood of each piece – and all are conjured up with a breathtaking sense of elation. Roadfeldt's performance of O'Riordan's work is similarly beckoning. Her genuine musicality and instinct for idiom seems magically suited for the works. She always navigates the flashy fingerwork with ear-catching precision as well as with a lightness and control that is wholly affecting. Ever-mindful of the subtlety of mood and hue in each O'Riordan miniature Holly O'Riordan brings her enviable polyphonic acumen and dance-oriented conception to operate at full capacity on a deep and (equally) subtle level as she negotiates both composers with equal facility."
--Raul da Gama, World Music Report (March 2017). Full review here.
"Everyone has their personal favorite recording of these pieces. Roadfeldt's are equally fine interpretations demonstrating her excellent expressive abilities and technique. The sound itself is quite stellar. Often these are paired with other Chopin pieces and tend to be overshadowed as a result. Here the listener can sit back and explore these often beautiful works. There are some exquisite moments throughout this performance…At the cost of a single CD, this Ravello set will certainly be worth tracking down for fans of contemporary piano music with the bonus of hearing Roadfeldt's interpretations of the Chopin being equally worthy of consideration. Certainly, hearing her explore additional repertoire heard in her concert performances would be a welcome addition to the discography."
—Cinemusical
"Roadfeldt plays all 50 pieces with finesse. Her Chopin is light, warm, speedy, stretched-out, agitated and songlike as appropriate, and although she allows each independent little piece to encapsulate its own particular mood, she also provides a sense of continuity-through-contrast when that is appropriate…If this release were simply a recording of the Chopin, one among a great many, it would still get a top rating for the effectiveness of Roadfeldt's handling of the material."
—Infodad.com
Soundcloud Preview:

---
Mara Gibson: Sky-Born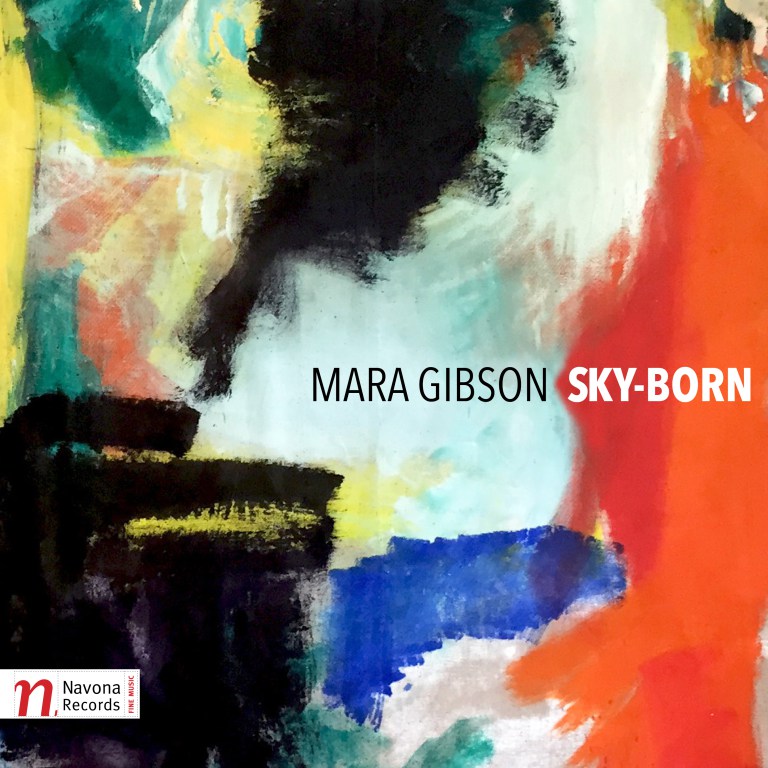 2017, Navona Records
Performances of Conundrums: Preludes for Piano
Reviews, mentions, etc.
---
Kirk O'Riordan: Strange Flowers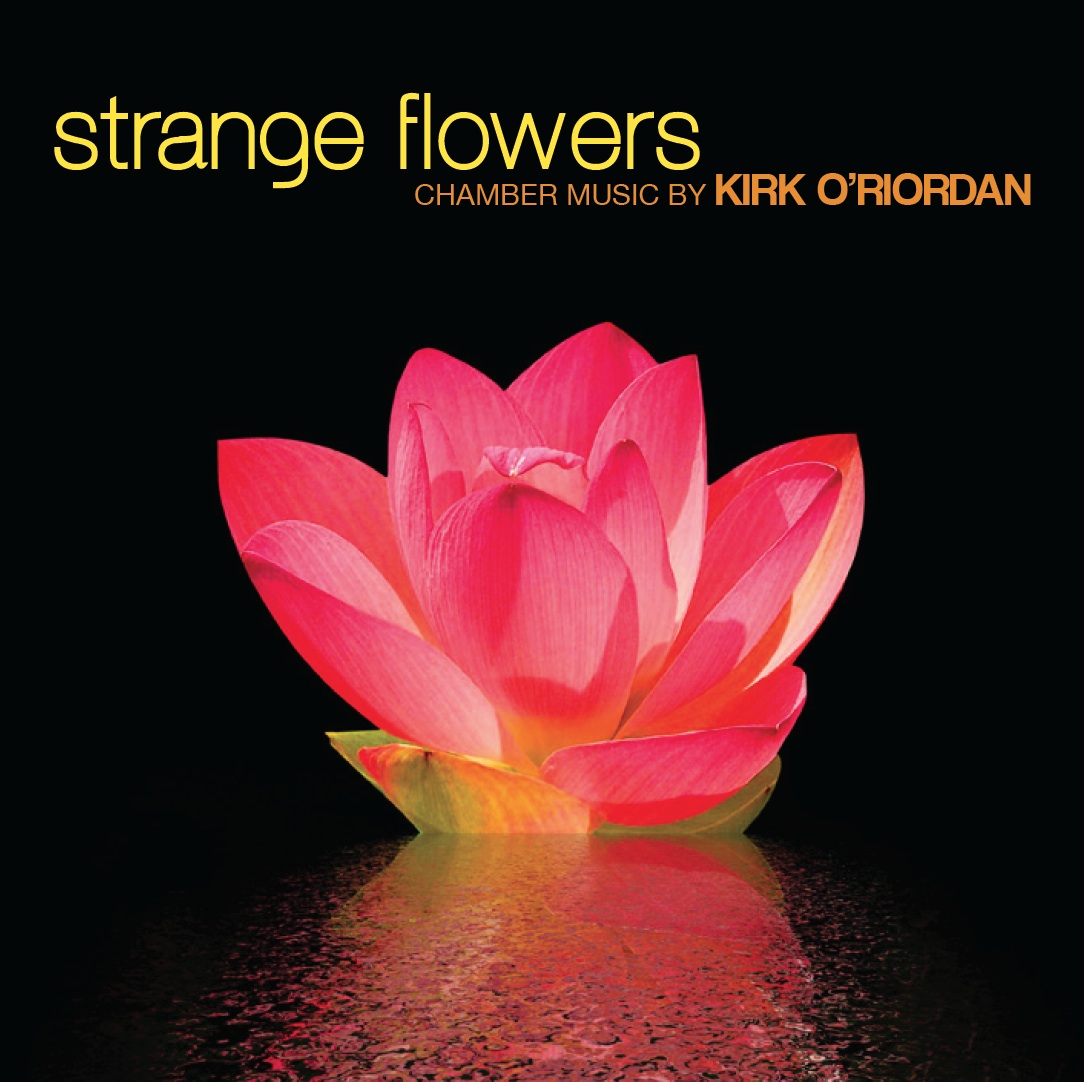 Performers:
Holly Roadfeldt, piano
Reuben Councill, flute
Marianne Gythfeldt, clarinet
Lawrence Stomberg, cello
Ravello Records
Tracks:
Sonata rapsodica for Clarinet and Piano (2009)
Water Lilies for Solo Piano (2000)
Pressing Forward, Pushing Back for Flute and Piano (2005)
Dying Light for Cello and Piano (2004)
A Strange Flower for Birds and Butterflies for Clarinet, Cello, and Piano (2012)
Lacrimosa for Solo Piano (2011)
"This is one of the most impressive and beautiful collections of chamber music I have heard in awhile. As other reviewers have commented, Kirk O'Riordan's music is "unapologetically beautiful." It also should appeal to just about anyone for its expressive nature and picturesque vocabulary.....I am completely impressed with Kirk O'Riordan's work based on just this short sample. I have described each piece herein as beautiful or plaintive or restful and so they are. This is not heady, complex, "academic" music requiring analysis to appreciate its intent; it is better than that. This is all music that – with or without any background information – any listener would find a pleasant experience and, in the case of the last three works, may find deeply provocative and meditative. This is all just so lovely and invokes exactly one of the emotions that good music should be able to induce in all of us." --Dainel Coombs, Audiophile Audition (Full review here.)
More information from Ravello Records.
YouTube Preview:




---
Gershwin: Rhapsody in Blue

WASBE 1995
Performers:
Holly Roadfeldt, piano
The University of Colorado Wind Ensemble
Allan McMurray, conductor
Kosei Records
This live recording features Holly performing the world premiere of Thomas Verrier's arrangement of Gershwin's Rhapsody in Blue during the WASBE conference in Tokyo, Japan in 1995. This is a limited edition, and is only available from WASBE.
---
Music by Gor Hovhannisyan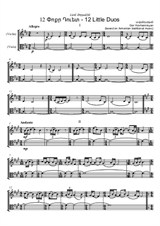 Performers:
Holly Roadfeldt, piano

Independent release
A collection of chamber and solo music by composer Gor Hovhannisyan. Released independently, and available from the composer.