News
Thank you to Andrew Ardizzoia, organizer of the Muhlenberg Contemporary Music Festival. I was beyond thrilled to finally perform on this wonderful festival that was originally scheduled for March 13th, 2020!

On February 25th, 2022, I performed works composed for me by David Rakowski, Stephanie Ann Boyd, James Mobberley, Rasa Daukus, Charles Peck, Kala Pierson, Kirk O'Riordan, Anthony J. Lanman, and Aleksander Sternfeld-Dunn. I also began the program with works by Tania León, Augusta Read Thomas, and Joan Tower.

I will be including recordings of these works in the upcoming weeks! You can hear some of these works now on my media page.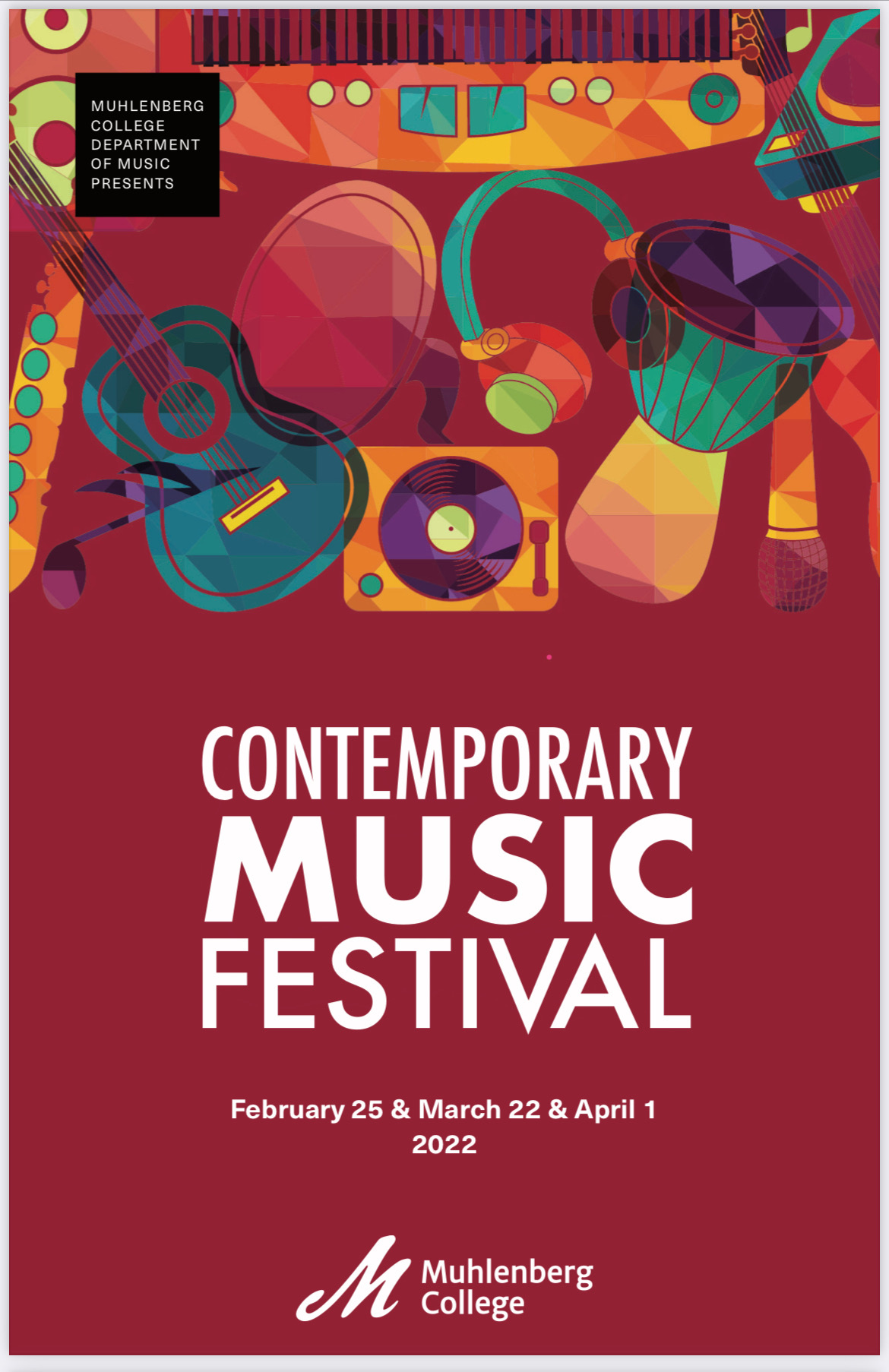 More information here
-----
I am thrilled to be part of another collaboration with dancers! I have been working with the extraordinary choreographer, Heidi Cruz-Austin for the In Motion Performances given by the Muhlenberg Department of Theater and Dance. In her 12-minute work, I will be performing compositions by Chopin. There will be four performances (Thursday, Mar. 31, 8 pm; Friday, Apr. 1, 8 pm; Saturday, Apr. 2, 2 & 8 pm).

More information and tickets
-----
On April 3rd, I will be participating in the 300th Anniversary Celebration of J.S. Bach's Well-Tempered Clavier, Book I. I am thrilled to be part of this community project where 23 keyboardists and one clarinet choir (!) will each be performing a prelude and fugue from Bach's WTC I. There will be 2 performances (3 PM and 6 PM) held in the Central Moravian Church in Bethlehem. My students Manaka Gomi and Nam Vu will also be participating and we will all be presenting our Preludes and Fugues on the 6 PM concert.
-----
On April 9th at 8 PM at the Williams Center of Lafayette College, I will be performing multiple compositions by the fabulous composer, Kirk O'Riordan including his new Sonata for Saxophone and Piano
-----
On April 25th, I am delighted to give a solo recital as part of the Benny C. Morgan Concert Series at the College of Southern Maryland at the Leonardtown Campus. I will be performing concert études by Chopin, Liszt, Rachmaninoff, Rakowski, and more.
-----
In celebration of returning to live music, I will be sending out a newsletter about upcoming events and exciting future collaborations. If you would like to be added to the mailing list, please contact me using the link at the top of the page.